Of course Ramen isn't the healthiest thing on earth, it's one of the most yummiest foods on earth! It is a Japanese dish consisting of Chinese styled noodles, typically wheat noodles. Typically it's served in a warm broth, such as a fish based broth or a chicken broth. It's either eaten alone or topped with soy sauce, pork, dried seaweed, green onions, and even eggs at times. 
Though after Japan was defeated in World War II, the U.S. military occupied Japan during the years 1945 to 1952. Due to the war, Japan had food shortages caused by bad rice harvest, so the US sold wheat flour for a cheap price to assist with the food shortages,  allowing for more bread to be made. Wheat was also used in ramen and ramen was part of day to day life in Japan. 
Instant noodles were not created until 1958, by Taiwanese-Japanese founder, Momofuku Ando, who is also the chairman of Nissin Foods. This creation allowed anyone to make a delicious bowl of noodles with some boiling water. 
By the 1980s, ramen was a cultural icon and had been named the greatest Japanese invention of the twentieth century. Ramen had hit the national market and become popular every where!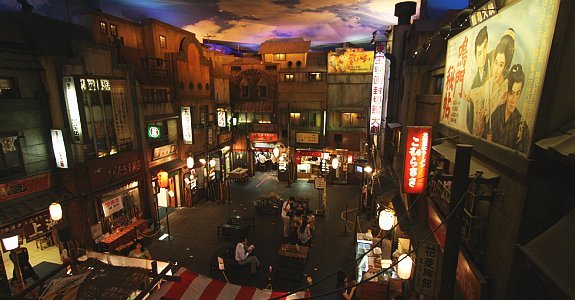 In 1994, a ramen museum opened in Yokohama. On the first floor of the museum, you will find the history of ramen noodles in Japan as well as the history and creation of instant ramen. You will learn of the variety of toppings, bowls, various types of noodles and how they are made. 
Below the first floor, are two basement floors that allow guests to view replicas of the streets of Shitamachi, an old town in Tokyo where the noodles were most popular and in demand. You'll also find nine different restaurants that serve ramen from various regions of Japan. 
Currently, ramen is extremely popular in the U.S. You can find ramen restaurants that serve various forms of ramen with various toppings and broths. 
The instant ramen brand Maruchan is actually made in the United States. You can find many restaurants throughout the U.S. now dedicated solely to the ramen dish! 
What's your favorite ramen recipe?!